Hi Chickadee dot families!
We really enjoyed meeting with you all during interview days! It is so great to connect and tell you about the many great things your child is learning, exploring and experiencing here at KHPS! We also really appreciate your insight into what you are experiencing at home during these last few months! Thank-you for meeting with us! Remember, you are always welcome to send us a note and we can meet again to discuss concerns or questions in person or even on the phone! If you are still interested in talking with us and we could not meet, please contact us via "Mr. Zippy" and we can arrange a meeting! 🙂
This week:
In Literacy, we are finishing up with our Alphabet Blitz! We will be finishing up with the letter Z on Friday!Ask your child what the sounds and actions are for each letter, they are doing very well with this! Next, we will be beginning chalk and sock where we work with these letters in small groups, working on letter formation and building words! We continue to do "Hot News" a few times a week, focussing on pictures and taking risks with writing! Feel free to work on letter sounds and letter formations at home!
Show and Tell: Oral language Program to begin this Friday…info will be coming home both by blog and hard copy tomorrow in Mr. Zippy! Show and Tell coincides with our Kinderstar dates. Please refer to your November calendar! To begin, have your child bring in a special toy, picture, book, special treasure and speak about it. I will be sending a "Question wheel" to help your child prepare for his/her show and tell!
In Numeracy, we are working on number sense: what does a number look like and how do we "make"it, showing number concept! We are counting and becoming comfortable with numbers from 0-10.We are learning about how animals and humans prepare for winter.
In Science, we are learning about how animals and humans prepare for winter. We are talking about hibernation, migration and adaptation! Keep an eye out on "Hibernation" books coming home this week! Have your child "echo read" these to you! Your child can teach you how to "echo read", they are getting very good at this!
In Art, we will be working on the Primary colours and learning what happens to the colours when we mix them, to make Secondary colours! We have explored this a little while we have painted our Kandinsky circles as well as when we made playdough together!
In French, with Madame McCurry (Mrs. McCarthy and Mrs. Goyal), the children are learning about shapes, exploring loose parts, making patterns and creating, developing basic vocabulary in French and singing songs, just to name a few of the activities they are doing! Madame loves to sing and there is so much learning going on during her community carpet times!
***Mrs. McKenna visited our classroom today and read us the story, "What to do with an Idea". It was an amazing reading and we had a very good discussion about what it means to be "open, curious and kind"! Thank-you, Mrs. McKenna, you are the best principal everrrrrrrrr!
We are planning December!!!!!! Have I mentioned I love December?????? 
December calendars will be sent home later next week! Dates to keep in mind **** so far** are…
Dec. 8th…Yoga with Madi's mom (1:45 pm)
Dec. 9th…Scientists in the school (more info to come soon, volunteers will be needed)
Dec. 22nd…Craft Rotation… (more info to come and volunteers needed)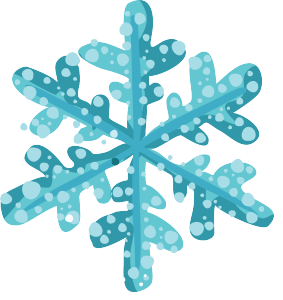 The snow is here!!!!!!!!!!!!!!!!!!!!!!!!!!!!!!!!!!!!!!!!!!!!!
The children are enjoying playing in the snow here at school. They are having fun using the shovels and sleds in the yard! We are seeing a lot of sharing, co-operating and taking turns! Thank-you for dressing your child warmly for the winter temperatures! Just a reminder we go out twice a day so warm hats, mittens and neck warmers are necessary! The wind has been so cold these last two days, hasn't it!
A few pictures to leave you with!
Thanks for reading,
Ms. Jo-Anne, Madame McCurry, Mrs. McCarthy and Mrs. Goyal 🙂
PS… I have been trying to send you each a little "gift" of your child in learning situations by email! I just started doing this last week! I will try to do this each day when I can! Also, I have been "tweeting" out pictures as well! Follow me at @jojopull! I hope you don't mind! 🙂